Multiple GDS Integration
STAX provides fully featured systems that are integrated with multiple GDSs, API services, and can auto-import IATA & non-IATA tickets from Amadeus, Galileo, Sabre, Travelport, Worldspan, and many others.

Browser based & Online
The first browser-based, cloud-based travel accounting financial management software for travel agencies, online travel agents, as well as travel management companies in the UAE region. It means that STAX provides a robust, scalable, and cost-effective cloud management solution that can be accessed from any device (PC, iPad, or Android tablet) and from any location, without the need for additional software or compromising data security.

Modular & Scalable
STAX offers robust, simple, and accurate accounting modules as well as a solution with streamlined processes for travel agencies. Choose the the highly flexible modules that you require now and add modules as you build your global accounting using our modular, cloud-based system to expand your business and STAX is a perfect scalable solution for your business.

Smart Credit Controller
A smart intelligent automated solution for your credit control management system for business accounting procedure & improve your company's cash flow. Get your unpaid invoices, email alerts & reports, communicate with your customers, automated alerts for your credit limit for LCCs, receive all payments in one platforms and much more. STAX is an effective credit control system that manage and automate entire credit management for your business.

Auto BSP Reconciliation
STAX , automated BSP reconciliation is a one stop solution for travel agencies and its designed for unique needs to manage your business with efficiency. Auto BSP Reconciliation make it easy to reconcile your BSP account, tracks all the transactions & give a summarized report that helps in easy flow of data and saves your employees tens of hours. Implementation of bank reconciliation automates bank statement load, reconciliation, accurate accounting when required, and real-time fraud detection and reporting.

100+ Reports / 10+ Dashboards
A cloud-based reporting solution that simplifies business processes by providing intuitive 100+ reports and built-in dashboards that can be generated in a few clicks, as well as flexible business insights that provide you with the information you need to make better business decisions. It assists you in managing and streamlining your business, such as invoices and expenses, as well as other features on day-to-day operations with greater efficiency and real-time financial reporting.
Travel Agency Accounting Software - STAX

STAX (Smart Travel Accounting Software) is a leading travel agency accounting software solution based in the United Arab Emirates that provides travel accounting software to travel agents, travel firms, travel agencies, tour operators, DMC's, and wholesalers to fully automate their business processes.
Customers from the Gulf Cooperation Council (GCC) countries, such as the United Arab Emirates, Qatar, Saudi Arabia, Kuwait, Bahrain, Oman, Egypt, and others, use our products.
We use cutting-edge IT services to help Travel Agencies and Tour Operators expand their global footprint, as well as consulting services to help them improve internal business processes in line with industry best practises.
We're a multi-disciplinary team of Travel Domain Experts, User Experience Designers, Software Developers, Software Engineers, and Creative Technologists who deliver attractive, cost-effective solutions and services to a global clientele.
We are proud to be driven by our collaborative and transparent client relationships, and we specialise in innovative, strategy-inspired cloud-based travel accounting software solutions.
With a deep technical understanding, expertise, skill set, and established track record of 13+ years in travel technology solutions, we can provide and build unique accounting solutions for the travel sector.
STAX has been a well-known provider of travel agency accounting software products and services to businesses in the UAE and the Middle East Regions since 2008.
It is applicable to any travel-related business. It addresses a variety of issues that most travel agencies and accountants experience, and offers easy and elegant solutions for each. STAX specialized in the development of travel agency accounting systems and travel ERP solutions.
STAX is a secure online billing and accounting software service developed for businesses of all sizes to manage their financial activities while travelling anywhere and at any time.
It is a best web-based accounting software for tour and travel businesses that includes all of the features you'll need to manage billing invoices, accounting, and finance with ease.
We specialize in providing 100 percent accurate accounting, GST and VAT accounting, and online travel portal integration.
Stax is a advanced travel ERP and cloud-based accounting software in the UAE. It's a fully VAT compliant ready system designed exclusively for companies based in the United Arab Emirates and Oman.
STAX is a Systrix IT product that includes a powerful finance management module that replaces manual accounting methods with automated processes. The business accounting software has customizable features and can easily adapt to your company's needs.
STAX offers an end-to-end Hajj & Umrah travel ERP system designed for travel agencies that organise pilgrimages and tours.
We provide cloud-based travel erp software for Hajj and Umrah exclusively for Tours and Travel Agencies. The software is designed to assist travel agencies in managing their customer data, primarily for hajj and umrah tour operators, and includes features such as creating quotation forms, customer invoices, customer receipts, hotel customization, transportation details, and structured flight information.
Our software also includes inventory and operations management, accounting and finance, human resources and payroll management, and can generate reports in a single dashboard and automate your finances with simplicity.
Our Hajj & Umrah software is a web-based software that helps you save time and enables you to link your business from anywhere and at any time.
STAX is designed in-house by our team of skilled developers from the bottom up on Microsoft's powerful ASP.NET platform, ensuring stability, performance, and data security, as well as being constantly updated to include new features and advancements.
Modules

Flight booking
STAX enables you to book cheap flights from over 300 airlines and customises your flight booking experience in a single solution that allows users to book and manage airline tickets as well as meet all of your travel needs and manage flight bookings online.
The STAX system allows you to search for and automatically import airline tickets from a variety of sources and airlines.

Reports
STAX accounting systems can generate 100+ built-in accounting reports in just a few clicks, and the reports are a simple method to retrieve, view, and export information for a better understanding of your data.
Get insights, examine dashboards, reports, and charts for all of your receivables, payables, inventories, and more, and make it easier for your company needs with a user-friendly screen in HTML, EXCEL, or PDF format with just single click.

Core Accounting
A complete set of specialised online core accounting functions designed specifically for your travel business, including simple one-time solutions for managing finances and delivering accurate financial data.
Many key accounting features such as Customer & Supplier Statements, Account Statements, Cash & Bank Management, Bank Reconciliation, and Final Accounting reports are included in the STAX core financial systems, which assist travel agencies, operators, and firms in streamlining, automating, and transforming their business processes.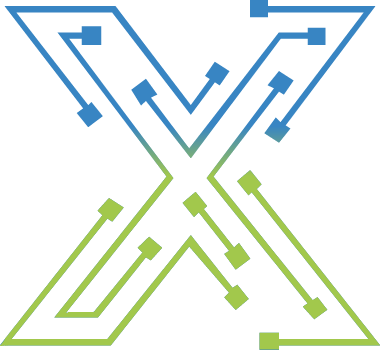 Tours and Holidays
Get our most advanced and specially tailored high end customise tour itineraries & packages online booking module as well as offer your customers a wide range of tours from multiple suppliers, which assists in business management and also the creation of multiple packages for each tour for a dedicated B2B & B2C tour module.
Use the advanced hajj and umrah package solution creator incorporated within the STAX system for your businesses.

Cargo Management
Smart Cloud-based Cargo Management Software, covering end-to-end operations of all cargo accounting solutions and creating custom solutions that are highly efficient and cost effective for your business needs.
You may streamline your cargo procedures across all channels, improve your operations, account accurately, and give the best outcomes by using our STAX solutions platform.

HR and Payroll
STAX is a cloud-based payroll management solution with complete HR and Payroll system which is best suited for businesses in the UAE as it automates all facets of HR and Payroll management.
With our reliable software, you can handle and manage employee paperwork and leaves, calculate payroll, prepare WPS compliant files for salary transfers, and more in a single click for businesses that are built for ease of use and resource management with our STAX payroll system.
Our Clients

Abu Dhabi, UAE

Abu Dhabi, UAE

RAK, UAE

Dubai, UAE

Al Ain, UAE

Doha, Qatar

Doha, Qatar

Abu Dhabi, UAE

RAK, UAE

Doha, Qatar

Doha, Qatar

Doha, Qatar

Doha, Qatar

Doha, Qatar

Abu Dhabi, UAE

Abu Dhabi, UAE

Bahrain

Damam Saudi Arabia

Doha Qatar
Send us an email at sales@systrixit.com if you'd like to discover more, how we can help you maintain profitability in your business. Contact us